Swim Drink Fish Citizen Science Monitoring
One of the ways Swim Drink Fish connects people to water is through citizen science and recreational water monitoring.
We've been collecting water samples for investigations, research reports, legal action, and media training since 2001. But routine recreational water quality monitoring is a little different.
To know if waters are "swimmable", you need to collect samples on a regular basis. That's because recreational water quality is like the weather — it changes all the time. (FYI, "swimmable" also means touchable, SUPable, paddleable, wadable and much much more.)
Our first routine recreational water sampling program started in Toronto in 2016, thanks to community grants and a successful Indiegogo campaign. We were concerned about sewage spills and their impact on Toronto Harbour. With the help of volunteers, we set out to monitoring water quality in the harbour and we haven't looked back.
You can find all of our sample results on Swim Guide, the free website and app created by Swim Drink Fish. It's the most trusted beach information service on the web and you can use it to check sample results or find new places to swim around the world.
We believe that making test results public gives you direct access to the information you need to make an informed decision about getting in your local waters. It also allowed citizen scientists to contribute to the education of their community on water quality.
In Toronto's case, water quality monitoring efforts have raised awareness for popularity and beauty of the Toronto Harbour. The strategic sampling and community support have also been instrumental in improving transparency around sewage spills and finding solutions to ongoing water quality problems in Canada's largest city.
In 2018, 202 volunteer citizen scientists helped sample the waters in the Toronto Harbour. The momentum behind this project has inspired new hubs in more communities. Today, there are four Swim Drink Fish citizen science monitoring hubs in operation:
A program in Edmonton currently monitors two sites along the North Saskatchewan River, Accidental Beach and Terwillegar Park. It is run by North Saskatchewan Riverkeeper, also a Swim Drink Fish initiative. They first monitored in 2017 and then again in 2019. Ultimately we would like to permanently establish a Hub in Edmonton if we can secure the funding.
Each sampling site is chosen because:
It is a place where people swim, boat and fish but is not currently monitored for water quality, or is under monitored;

It is important to / used by the community; and,

It may be vulnerable to pollution.

Swim Drink Fish was able to establish and support the Zhiibaahaasing First Nation Hub, the Lake Erie - Niagara Hub, and the Toronto Hub with funding received from Environment and Climate Change Canada's (ECCC) Great Lakes Protection Initiative. With these funds a total of six citizen science monitoring hubs will be established and supported through to 2022, in the Great Lakes region. A total of three of these hubs will be located in First Nation communities.
The main objective of each hub is to communicate water quality results to the public quickly so people can make informed decisions about where and when to use the water.
Long-term, Swim Drink Fish will develop a model that can be shared and replicated, allowing any community to set up and manage their own monitoring hub. If you are interested in establishing a monitoring hub in your community we encourage you to participate in one of our existing monitoring hubs to learn more. Reach out here for more information.
You can get access to the open data here.
If you live in the neighbourhood of the one of the hubs, you can contact them or sign up to volunteer at the links below:
The Zhiibaahaasing First Nation Hub

For information about monitoring in Edmonton, reach out here.
To see if a location has passed or failed water quality standards for swimming, search that location on Swim Guide.


Additional Information:
Lake Ontario Waterkeeper's Toronto Harbour Monitoring Report 3.0
The False Creek Water Monitoring Program - First Season Report 2018
Lessons of an Accidental Beach - Recreational Water Quality Monitoring Report - 2017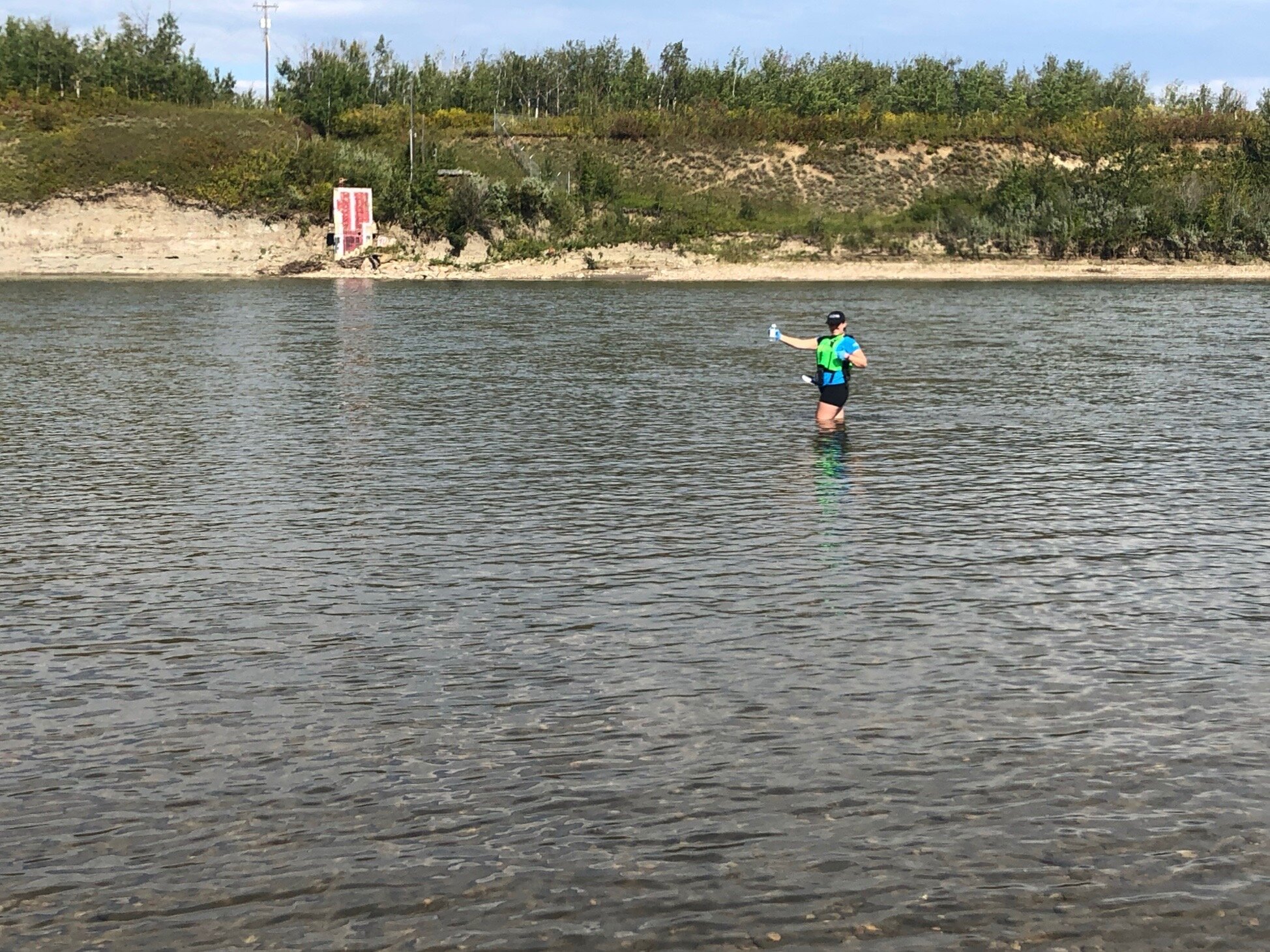 For the Toronto Hub, the Lake Erie - Niagara Hub, and the Zhiibaahaasing First Nation Hub in the Great Lakes: